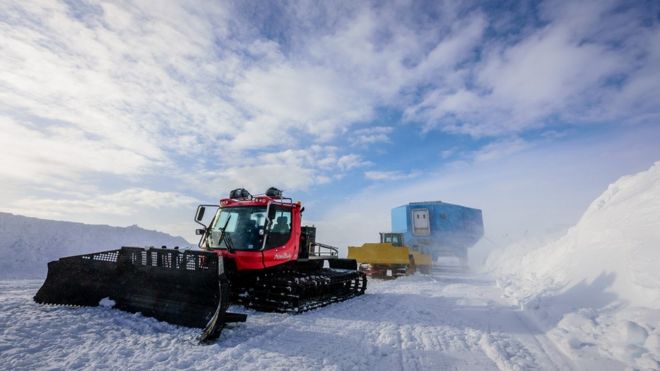 The British Antarctic Survey (BAS) has completed the move of its Halley research station.
The base is sited on the floating – and moving – Brunt Ice Shelf, and had to be relocated or face being dumped in the ocean.
Tractors were used to tow the futuristic-looking Halley's eight modules 23km further "inland".
Last month, BAS announced it would "mothball" the station for the duration of the coming Antarctic winter.
The decision was made after a new crack opened in the ice shelf.
This fissure is a long way (17km) from Halley's new position but it has prompted some concern about the stability of the whole area.
Glaciologists want more…