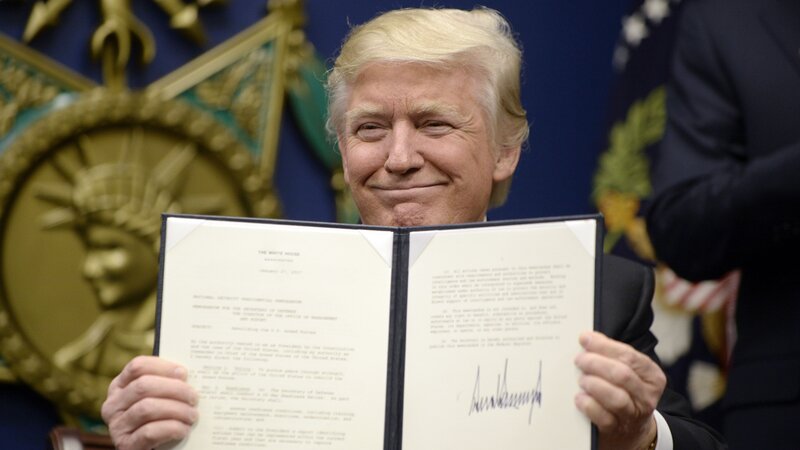 The White House moved up the president's announcement that he was nominating Neil Gorsuch to the Supreme Court by two days, possibly to distract from the firestorm of criticism over his chaotic rollout of his refugee policy.
But maybe the White House didn't have to worry.
New polls show the policy may not be as unpopular as all those protests over the weekend suggested.
Here are 3 things to consider when it comes to the politics surrounding the president's executive order:
1. What little polling there is seems to confirm the White House's confidence
At the White House on Wednesday, press secretary Sean Spicer was happy to point to polls that showed support for the president's…